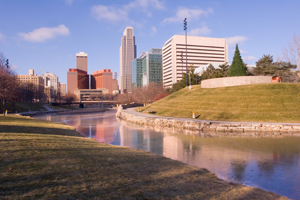 Benefits of Membership
Below are major benefits you'll receive when you join the Northern Plains Association of Fundraising Professionals.
MEMBERSHIP BROCHURE: http://www.afpnorthernplains.org/file_download/cc7d78a5-3d6a-4193-b211-0e5e6f6ec225
1) Our Chapter provides four training workshops each year. These are day-long events with multiple sessions and topics at each workshop. Member cost $60. Members of NDANO or COCO may register at the member price. First time participants may also register at this reduced cost.
2) Audio conference lending library: Approximately 50 different training sessions with national philanthropic leaders. Member cost free.
3) Mentoring program: Access to CFRE professionals and others with 20+ years of fundraising experience. Member cost free.
4) National Philanthropy Day is our signature event which awards philanthropists. This is an opportunity for members to bring their donors to an inspiring event which promotes philanthropy. Members are asked to nominate their donors for recognition. Significant media attention is gained by this event. November 17, 2016 is the date for this event and it will be held at the Fargo Holiday Inn.
5) Northern Plains Chapter is governed by a volunteer board of directors who donate time and expertise to support our region's fundraising professionals. Each director makes him or herself accessible to all members, and potential members who need one-on-one assistance.
6) Our chapter provides a part-time Executive Director who provides personal service, information about upcoming learning opportunities and assistance with locating resources for specific needs.
AFP Northern Plains Chapter
Trudy Latozke
2405 8th St. So.
Moorhead, MN 56560
afpnd1@gmail.com
7) Finally, AFP International has nearly unlimited resources. Members only access to the website provides toolkits, research papers and data, bi-monthly training webinars, and information exchange with other members, consultants, speakers and many other resources. Advancing Philanthropy is a semi-monthly magazine with current topics and emerging trends. www.afpnet.org